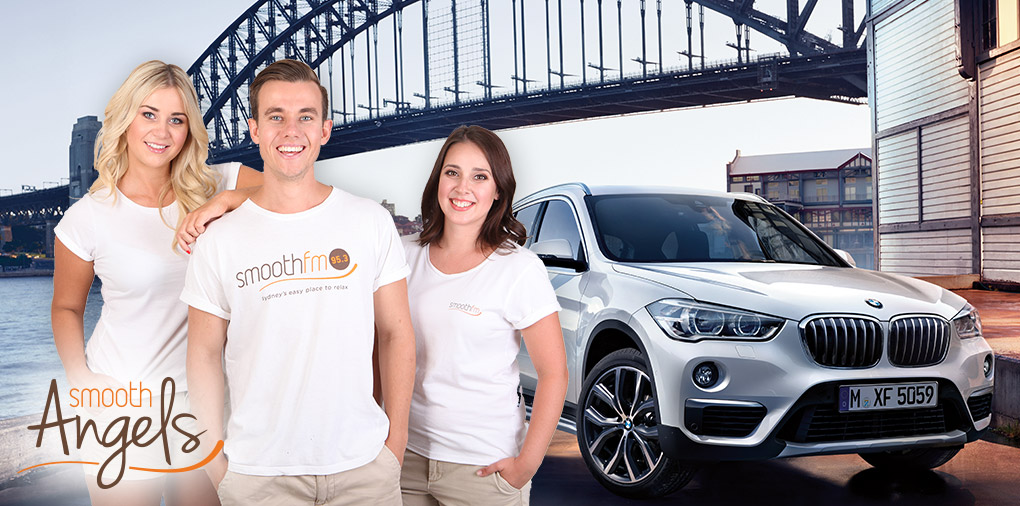 The smooth Angels, driving in style all over Sydney thanks to Sylvania BMW. You can meet them at all of the best Sydney events and festivals.
Catch the smooth Angels at the following events:
smooth Callebaut Hot Chocolate Cart
Visit the smooth Angels at the following locations below to have a taste of premium Callebaut hot chocolate and for your chance to win a 5kg block of Callebaut chocolate –
Hornsby Mall, 7.30am 11th July
Rhodes Waterside, 9.00am 14th July
Saturday 21 July, Winterlight

Prince Alfred Square, 5 - 7pm
Catch up with the smooth Angels at the Winterlight Festival, skate on the smoothfm Ice Rink or the Illuminated Ferris wheel. For all the details visit Winterlight.com.au
Saturday 21 July, Supercheap Auto and Rebel Grand Opening

4-7 Commercial Road, Rouse Hill, 10am-1pm
Relax with the smooth Angels at the Grand Opening of Rebel Sport and Supercheap Auto in Rouse Hill with free massages, coffees, ice cream and a sausage sizzle! There will also be guest appearances from Rugby League stars Nathan Brown and Manu Ma'u. Plus there will be heaps of specials at both stores, only available on grand opening day.
The smooth Angels are also available for mini events or their famous 3 hour Relaxation station at businesses, festivals and events. Enquiries can be made at pmorcillo [at] novaentertainment [dot] com [dot] au
The smooth Angels are proudly partnered by Sylvania BMW