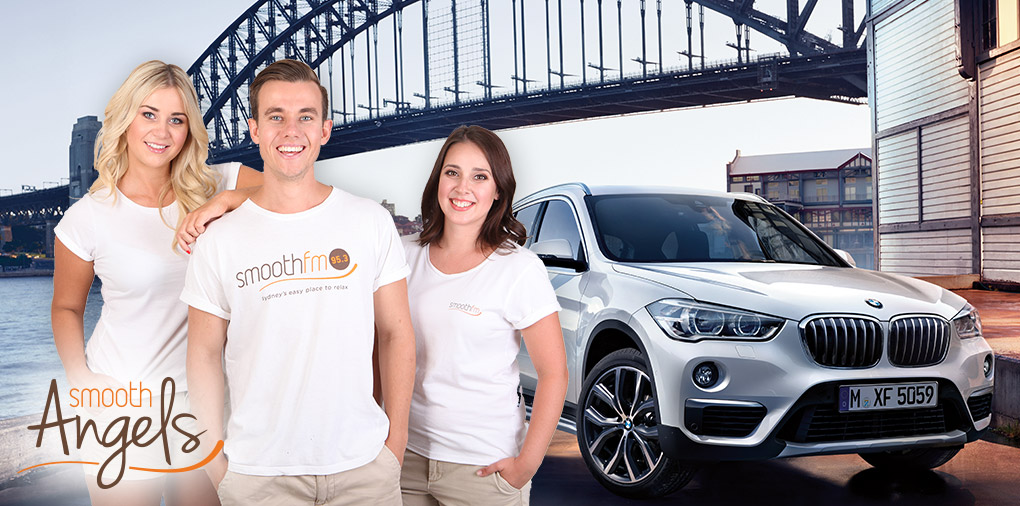 The smooth Angels, driving in style all over Sydney thanks to Sylvania BMW. You can meet them at all of the best Sydney events and festivals.
Our smooth Angels will be out across Sydney this Spring! See the following dates to find out where the smooth Angels will be next.
Pyrmont Festival

Saturday 28th September 11:00am – 2:00pm

Pirrama Park

Catch up with the angels at Pirrama Park with free massages and prizes on the spinning wheel!
Taste Camden

Sunday 29th September 12:00pm – 5:00pm

Taste Camden - Camden Town Farm

Taste Camden is on again this September 29th at Camden Town Farm. Catch up with our smooth Angels on smooth's Produce Lane and enjoy some smoothfm freebies!
Bunnings Sausage Sizzle for Radiothon 2019

Saturday 5th October 8:00am – 4:00pm

Bunnings Alexandria

smoothfm continues to support Radiothon which raises vital funds for the Sydney Children's Hospitals Foundation. Join our smooth Angels at Bunnings Alexandria 8:00am – 4:00pm for a Bunning sausage sizzle and Cake Stall to raise funds for Radiothon 2019
The smooth Angels are also available for mini events or their famous 3 hour Relaxation station at businesses, festivals and events. Enquiries can be made at vbutcher [at] novaentertainment [dot] com [dot] au
The smooth Angels are proudly partnered by Sylvania BMW