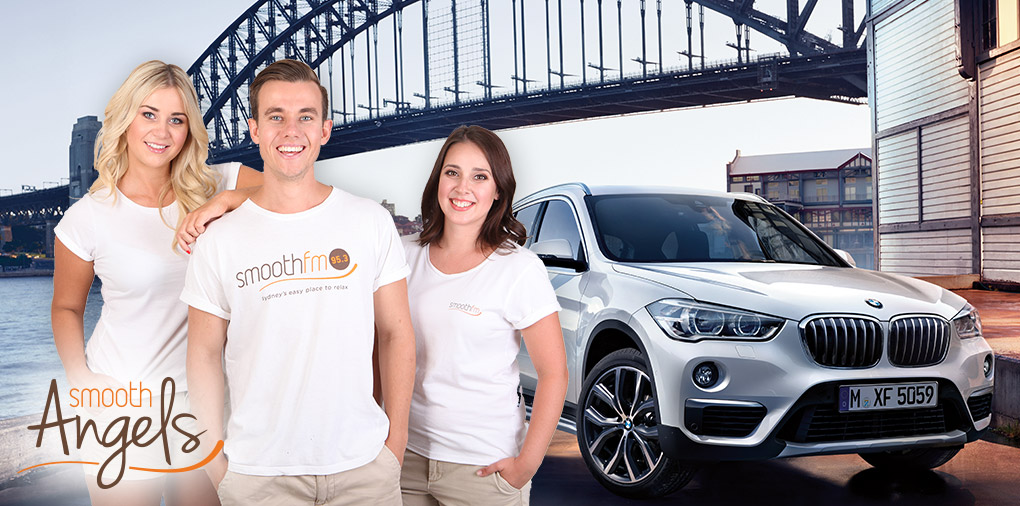 The smooth Angels, driving in style all over Sydney thanks to Sylvania BMW. You can meet them at all of the best Sydney events and festivals.
Catch the smooth Angels at the following events:
Vic on George – Myer Sydney City Store Level 3
Thursday 12th April - 6pm
Visit the grand opening of Vic on George in the Myer Sydney City on Level 3 this Thursday, for your chance to win indulgent massage and restaurant vouchers.
Caravan, Camping and Holiday Show – The Local Trade Kellyville
Friday 20th April - 11am
Join the Angels at the Local Trade in Kellyville, for a free coffee and for your chance to win tickets to the Caravan, Camping and Holiday Super Show. For ticket information and further details visit https://www.supershow.com.au/


The smooth Angels are also available for mini events or their famous 3 hour Relaxation station at businesses, festivals and events. Enquiries can be made at pmorcillo [at] novaentertainment [dot] com [dot] au
The smooth Angels are proudly partnered by Sylvania BMW