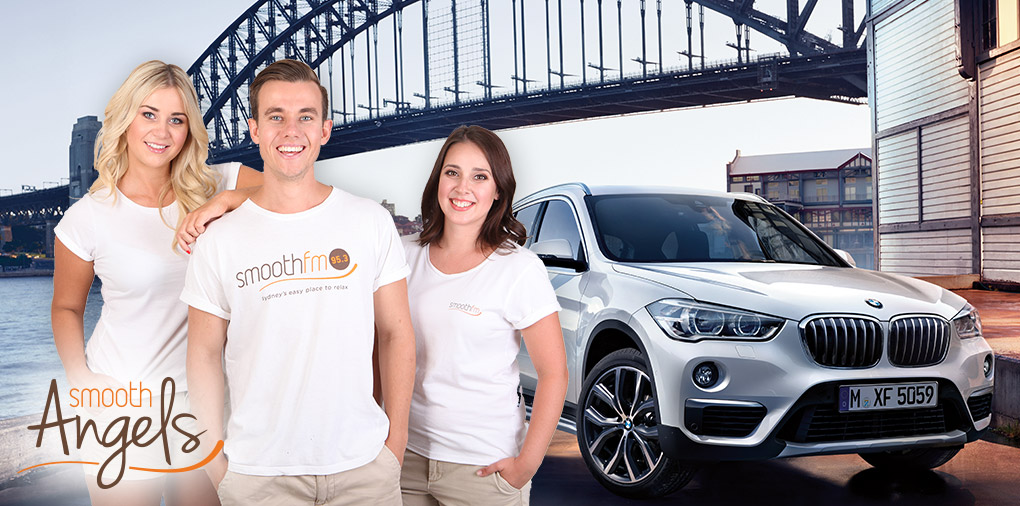 The smooth Angels, driving in style all over Sydney thanks to Sylvania BMW. You can meet them at all of the best Sydney events and festivals.
Our smooth Angels will be out across Sydney warming you up this winter with smooth's Hot Chocolate Cart.
Find our smooth Angels on the following dates and grab yourself a delicious Oliver Brown Hot Chocolate made the finest Belgian Callebaut chocolate!
Friday 19th July, Hornsby Mall, 10am – 12pm
Saturday 20th July, Macarthur Square, 10am – 12pm
Monday 22nd July, South Eveleigh, 7.30am – 9.30am
Wednesday 24th July, Burwood Park, 7.30am – 9.30am
Saturday 27th July, Rhodes Waterside, 10am – 12pm
Monday 29th July, Eastlakes Shopping Centre, 10am - 12pm
Thursday 1st August, Centenary Square Parramatta, 7.30am – 9.30am
Saturday 3rd August, Peryman Square Cronulla, 8am – 10am
Wednesday 7th August, Hurstville Central, 7.45am – 9.45am
The smooth Angels are also available for mini events or their famous 3 hour Relaxation station at businesses, festivals and events. Enquiries can be made at vbutcher [at] novaentertainment [dot] com [dot] au
The smooth Angels are proudly partnered by Sylvania BMW