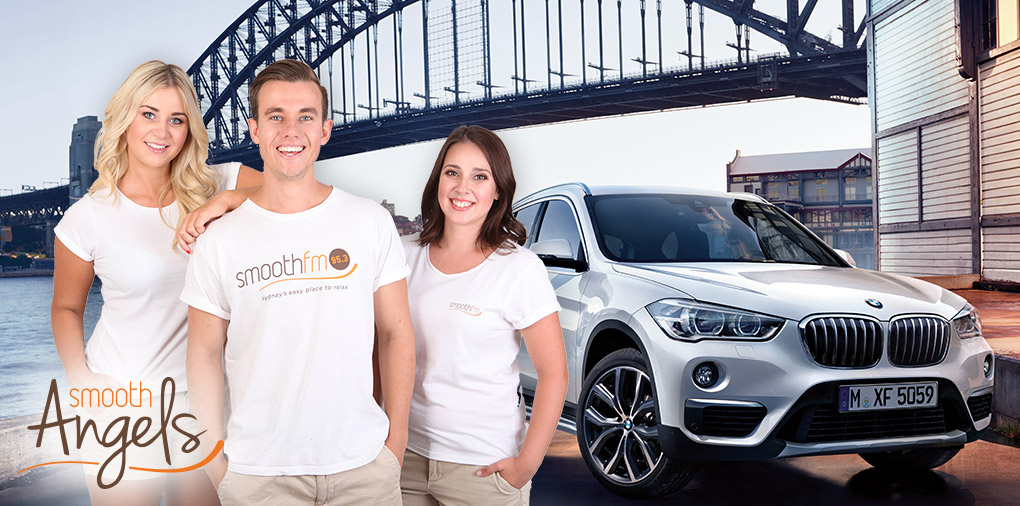 The smooth Angels, driving in style all over Sydney thanks to Sylvania BMW. You can meet them at all of the best Sydney events and festivals.
Catch the smooth Angels at the following events:
The Month of Extras for smoothfm & ahm Health Insurance
12pm – 1pm Friday 15 September, Chatswood Mall Markets, Chatswood
Catch up with the Angels for a free coffee, a free massage, and a bunch of little extras to make you smile!
Simparica Sampling
9am – 10am Saturday 16 September, Sydney Park, St Peters
Find the Angels in the Park and receive your free sample of Simparica flea, tick, manage and mite chews for your pooch.
The smooth Angels are also available for mini events or their famous 3 hour Relaxation station at businesses, festivals and events. Enquiries can be made at pmorcillo [at] novaentertainment [dot] com [dot] au
The smooth Angels are proudly partnered by Sylvania BMW