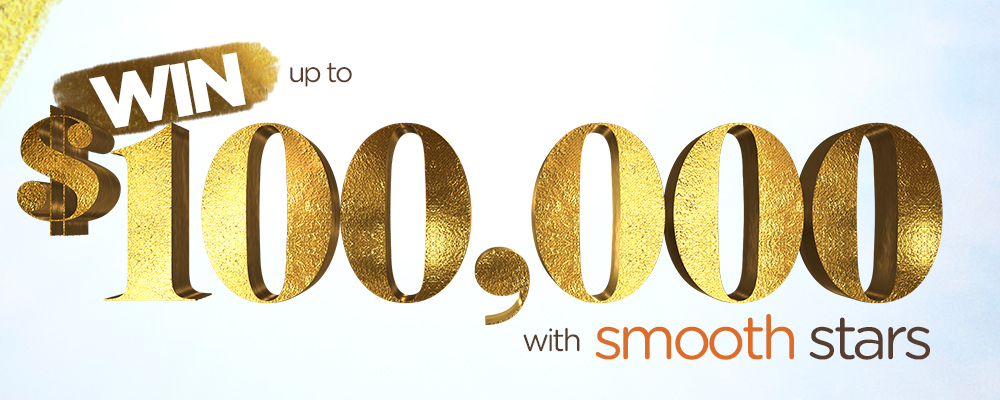 Congratulations to Louise for correctly guessing the smooth stars to win $63,100!
The smooth stars were; Emma Watkins, Amy Poehler, Idris Elba, Kim Cattrall and Paul Giamatti.
**********



This is your chance to win our biggest jackpot yet, and just in time for Christmas. How does $100,000 cash, tax free sound? The jackpot be yours by guessing our smooth stars!
And, we're making this the easiest smooth stars yet – we'll tell you who says "smooth" before we play!
Just identify the five unique stars that say "smooth makes me feel good" in the correct order to win.
The jackpot starts at $50k, going up by $100 with each incorrect guess – one correct voice will bag you $1000, all five will get you the jackpot!
Get your names and spending plans ready. All that money could be just one phone call away!
Your first chance to play is from 8.30am Monday in The More Music Breakfast Show, then all across your day – on smoothfm.
For Terms & Conditions, Click here