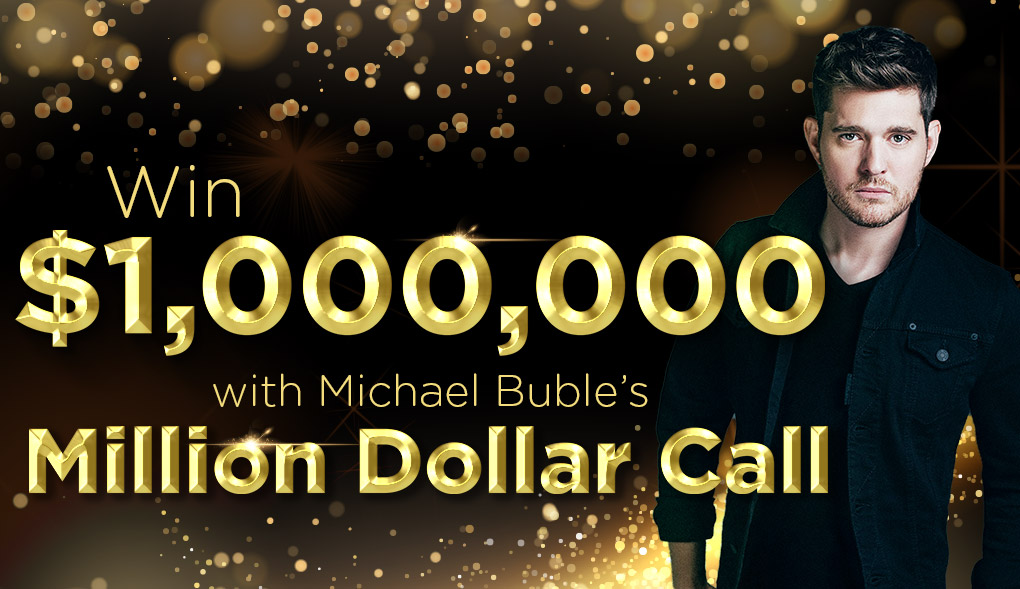 One phone call. One Michael Buble. One Million Dollars.
We've got $1,000,000… get Michael Buble on the line and it's all yours!
Register your details below, and from Monday September 3, make sure you answer your phone with "I love smoothfm" when we call.
If you do, we'll put you in the running to make the phone call of a lifetime to Michael Buble!
One lucky finalist will come to the smooth studios, to make a life changing call.
Pick one phone number, and cross your fingers – if Michael Buble is on the other end, we'll top up your bank account… with $1,000,000!
What are you waiting for? Leave your details below, and you could win an incredible amount of money…
and, just by registering, you go in the running to join us for smooth's Feel Good Night with Michael Buble – an exclusive, and intimate event with Michael Buble!
4 minute assembly, 4 hour delivery and 4 months to test it out risk free? There's nothing smoother than buying furniture at koala.com