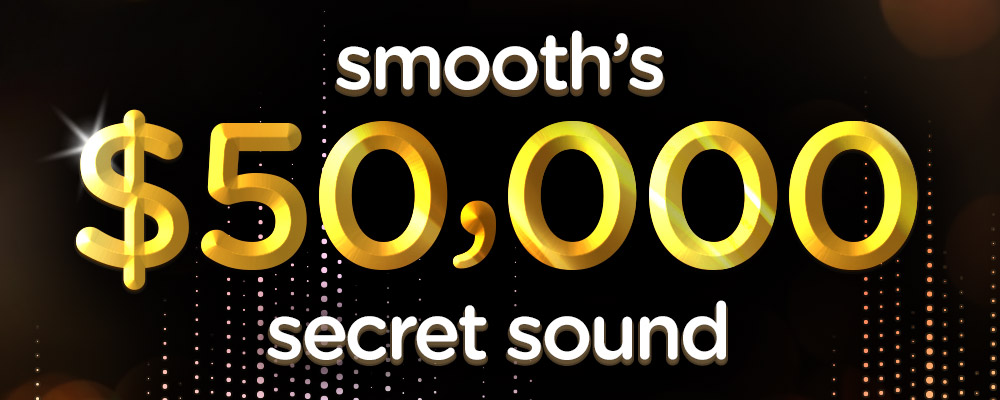 smooth's secret sound stars is here! You could win $50,000 simply by telling us the correct sound. So let your imagination run wild, because winning could seriously top up your bank account!
So get your guesses and spending plans ready. $50,000 could be just one phone call away!
Your first chance to play is in The More Music Breakfast Show, then all across your workday – on smoothfm.
For Terms & Conditions, click here.