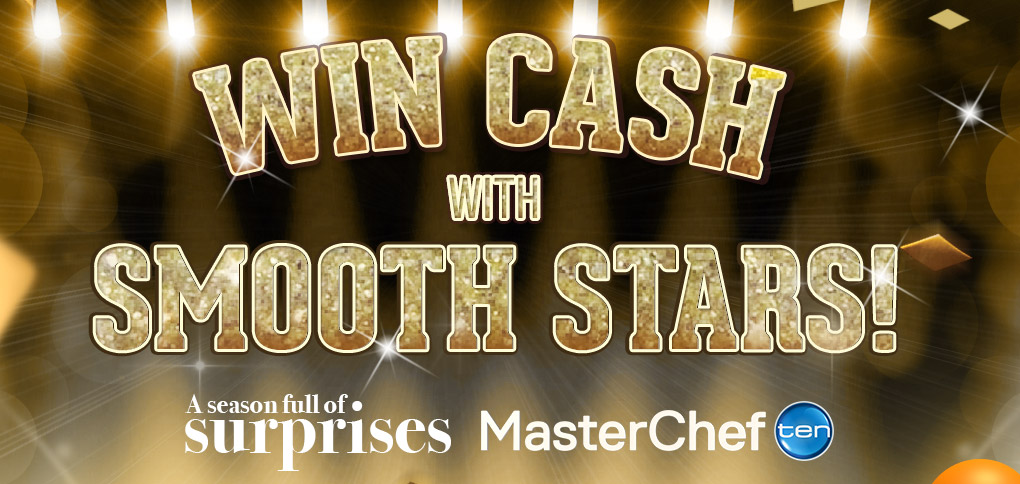 smooth stars is back…
Guess the four unique voices in the correct order, and you could win the jackpot… starting at a whopping $75,000 and going up by $100 with every incorrect guess!
Your first chance to win a delectable amount of money… 8.30am in The More Music Breakfast Show on Monday 16 April
MasterChef Australia returns with a fresh group of home cooks eager to tackle challenges that will see one of them take home the title of Australia's next MasterChef.
A season full of surprises. MasterChef Australia – coming soon to TEN..
For Terms & Conditions, click here